Coaching is available here at Chippenham Golf Club with either one of our talented PGA Professionals; Ben Lloyd or Alex Blewett. Golf coaching is all about you and what you want to get out of your game. We pride ourselves on being good listeners and aim to provide the best possible professional advice, whilst ensuring each lesson is tailored and enjoyable for the golfer. Both coaches utilize Trackman launch monitor data and video analysis allowing them to explain in clear and simple terms.
Why Coaching?
We're passionate about helping you play better golf.
Every golfer enjoys the game more when they're hitting good shots and playing well. This is our mission for you.
Think back to your last few rounds and try to pinpoint an area that cost you shots…
Maybe, you had too many three-putts as a result of poor distance control? Or did you miss too many fairways to the right meaning you had to chip out sideways? It could be that you play well in practice rounds with your friends but struggle to replicate that in competitions?
Ben & Alex both have extensive experience in coaching from complete beginner to experience touring professional. All lessons are individual and lessons are tailored to improving you as an individual. Both continued to further their coaching education and have learnt from some of the best coaches in the business.
Ben has trained with James Ridyard and is an accredited wedgematrix short game coach.
To book coaching sessions, visit the teams coaching diaries here:
Book Your Appointment with Ben Lloyd Golf - Sports/Recreational Activities (setmore.com)
Book Your Appointment with Alex Blewett Golf Coaching - Sports/Recreational Activities (setmore.com)

Click here to purchase Lesson Gift Vouchers with Ben Lloyd.
Pop in and have a chat with the team if you would like help with your game.
Lessons will cover:
Golf Fundamentals
Swing Basics
Short Game
Long Game
Course Management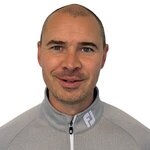 Ben LLoyd - PGA Professional
I'm a PGA Professional with over 20 years coaching experience and am now the Head PGA Professional at Chippenham GC. With excellent coaching facilities, a private coaching room, I work with a wide array of clients from complete beginners to full time Elite golfers. Improving golfers is my passion and helping a player to better understand how their game functions and how they can make it better is something that is highly rewarding. I've always coached with technology, from early camera systems and now as a TrackMan owner, we can measure and improve based on data. I'm always trying to challenge myself with understanding human movement better and learning long and short game patterns from some of the best in the business. I have a lot of experience in developing high level junior golfers and am lucky enough to be lead coach to the Wiltshire Under 14's squad. I offer a full custom fit service from our extensively stocked proshop here at Chippenham. Facebook: @benlloydgolfpro Insta: @benlloydgolfpro Twitter: @benlloydgolfpro
---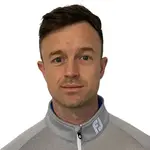 Alex Blewett - PGA Professional
I am a PGA professional with over 14 years coaching experience. I started my career working at Cumberwell Park alongside Ben and under head professional John Jacobs where I gained valuable experience in working with a wide array of clients in a very busy retail environment. Im excited to further my career here at Chippenham GC. After joining the Proshop staff in 2006, I began my career as a PGA Professional in 2008. At the age of 21, I graduated finishing in 9th position in the assistant of the year award 2011. I have continued to better myself with further coach education and am always seeking ways of best helping golfers. All lessons include TrackMan data, video analysis and demonstration, accompanied by a post lesson report and feedback. Lessons are available on any aspect of the game you wish, from shortgame to driving. I also offer a full custom fit service, through our widely stocked shop here at Chippenham. We specialise in Callaway, TaylorMade, PING and Titleist. I also offer wedge and putter fittings. I take a modern approach to coaching and adapt delivery to suit all levels of golf experience and ability. Twitter: @alexblewettgolf Instagram: @alexblewettgolf
---
Great first lesson with Ben. Quick to break down my swing into different phases, making it easier to understand and improve. Looking forward to future lessons and more improvements
Jordan Hcp 9 - Visitor
Alex is a great coach and a genuinely good guy. He's helped me tremendously with my golf and I would recommend any golfer of any standard to have a lesson with Alex, you won't regret it.
Darren Hcp 28 - Range Member
Ben is as always so thorough, and has always explained himself in a way which he knows I will understand. His studio is ideal for clear, uninterrupted lessons. The perfect tutor, in the perfect space.
David Hcp 13 - Visitor
What a great coach. Great use of video feedback, insightful tips, and honed in on issue with easy to learn drills and practice sessions to work on in between sessions. Major improvement in one lesson!! Thanks Alex
Kevin Hcp 9 - Club Member
A lesson with Ben is worth every penny. Using technology to demonstrate where improvements can be made and explaining and demonstrating them really makes a big difference. I can't wait for my next lesson and becoming a better player
Dean Hcp 29 - Club Member
Great session today with Ben. Was quickly able to see how I could improve. The use of trackman from all angles really helped me to see where and how I could improve with love feedback on my speed improvements from in 30 mins.
Luke Hcp 22 - Club Member